Data & Analytics
Master Class: Data & Analytics
Lunes, 06 de Junio de 2022 de 18:00 a 20:00 hrs Academia Mexicana de la Creatividad
Descripción:
Los participantes conocerán cómo integrar todos los datos de las operaciones para medir efectivamente el impacto de cualquier acción sobre negocio y operación.

También nos adentraremos al maravilloso mundo de la tecnología puesta al servicio del negocio para escalar y desplegar no solo analítica, sino soluciones según casos de uso concretos.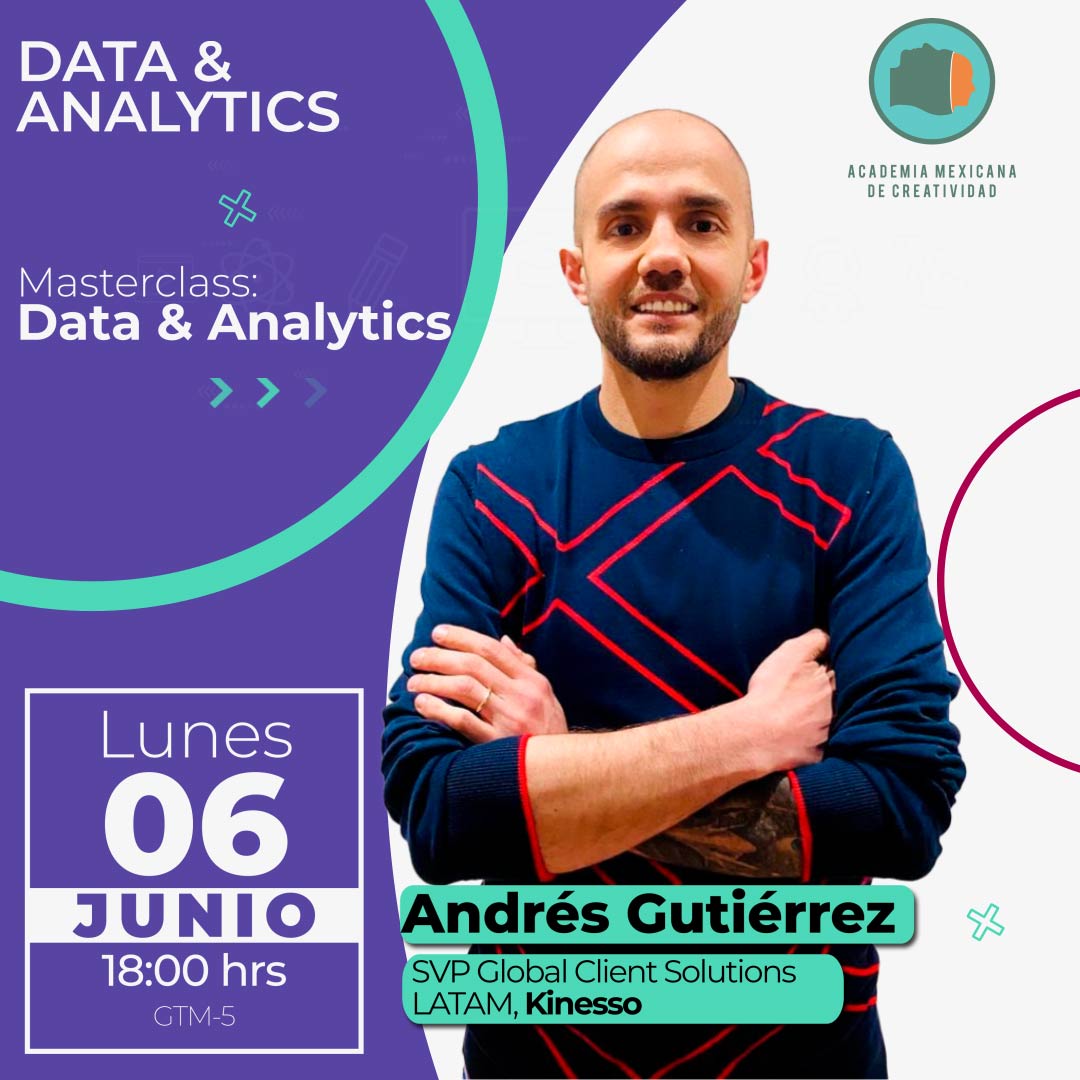 Andrés Gutiérrez
SVP Global Client Solutions - LATAM
Perfil LinkedIn
International Business & Finance Degree.
Big Data Specialty.
Certified Solutions Architect.
Analytics.
Product Development.

Senior business executive, leading roles in local, regional and global companies with +10 years in marketing, R&D and technologies teams.